Excavation for Your Property
Need a mountain moved? Well then, you've come to the right place. From the smallest job of needing a strong person to dig and pick some dirt for moving in a wheelbarrow, to the biggest of jobs like moving a mountain with colossal sized machines, we can handle the job and make sure it happens with the utmost care and attention it needs to be done in the best possible way. Moving and removing the earth, with its rocks and other materials, is what we do best. Our team of engineers have an eye for getting everything together for the finished result you want.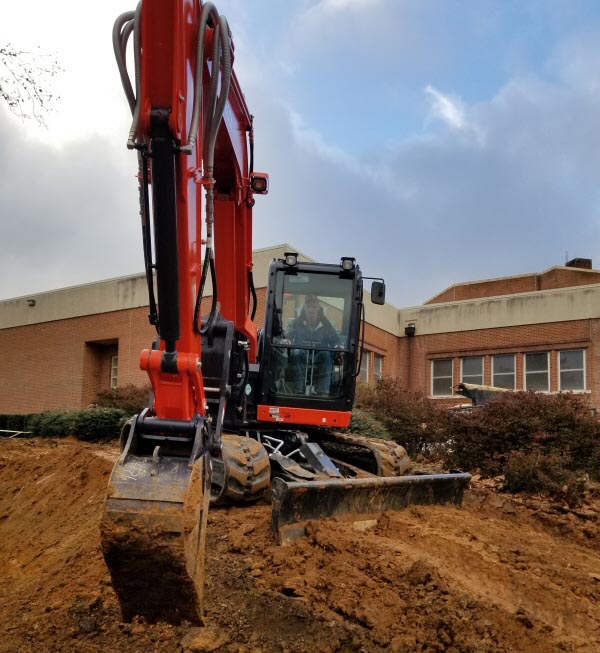 Safety is always first when Excavating Your Land
We are experienced and dedicated to safety and a satisfied client. We will take the time to look for any manner or possibility of a safety hazard, both for us and anyone else in the surrounding area. It is crucial to assess all areas and anything else that may be in harms way. This is serious business and anything can happen. That's why safety is our top priority. Once we are sure everything has been checked and double checked and we're positive our methods are sound, we will work in a timely manner to get the job done right, the first time.
General Excavation Evaluation and Preparation
When evaluating the best procedure for completing a job, we take care to make sure it is done right. We pride ourselves in checking each detail of a project and taking the time to communicate with our clients, so that satisfaction is a sure thing. It's important that we both understand exactly what is required for a job to be done safely, timely, correctly, and at a fair price. Don't forget we offer Free Estimates for your project. So give us a call today.
We've Got the Equipment for Excavation
Whether your project is big or small, we've got the proper equipment to get the job done quickly and correctly. From strong backbones digging with shovels and picks, to skid steers and bulldozers, to backhoes and dump trucks, we'll clear, dig, drain, move and remove, level, and anything else that needs to get done, to get your project done right.
The Final Results of Your Excavation is Our Final Result Too
We take pride in making sure the end result of any project is exactly what you want. We want it to be done safe, timely, correctly, and at a fair price. Because if you're happy, we're happy. That means another client is satisfied, will recommend us to their friends and associates, and will want us again and again for future projects to come.