Trucking Services
Our trucking services are focused on getting the materials you need to your project.  We pay close attention to the needs of your project, and offer expert advice on the entire process including the type of materials needed for your specific project.  We offer hauling materials including (but not limited to) gravel, mulch, sand, and fill dirt.  We pick it up and put it where it needs to go, quickly and efficiently. Give us a call! We offer free quotes, competitive rates, and reliable service. You can count on us to get the job done.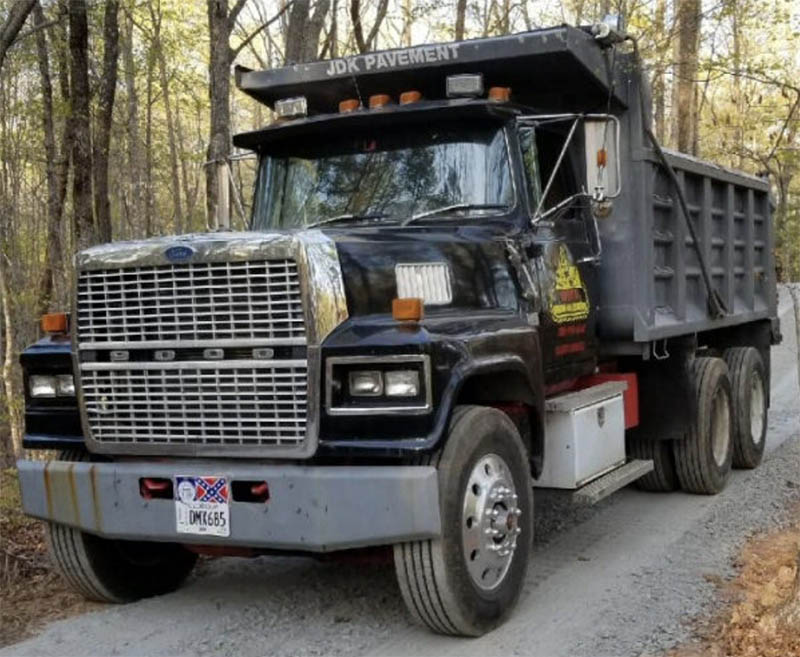 Gravel
From driveways to simple walkways, we can do it all. Every project is unique, and different situations call for specific types of gravel. From pea gravel and river rock, to quarry processed G.A.B (base/crush and run) to wash/clean stone, we offer expert advice to make sure the material you receive is the best possible for your specific situation.
Fill Dirt
Take it away, leave it there, add some more.  Fill dirt is like the tip of the iceberg for us.  Like a second nature, we can easily work with fill dirt to make your project exactly as you want it. We'll fill holes, level an area, extend parking spaces, raise a mountain, whatever you want.  Projects both large and small, with fill dirt or whatever materials you have in mind, we can handle and develop into a reality for your needs.
Hauling
Need materials moved, taken away, or brought in? From stumps, brush trees and all other debris, we've got you covered.
Mulch
Mulching a front yard?   How about multi-located businesses? Would you like this in a pleasing color? Want us to spread it and make sure it looks perfect? The answer is always the same, "absolutely." Mulching can make any property more appealing to everyone. The owner, the boss, the employees, all the way to the customer, they'll love our mulching work. Give us a call and we'll take care of it.
Sand
Sand can make so many things better, especially property.  When used properly for landscaping, it can change the entire look of a property to a paradise.  And when working with construction sand adds strength and bulk. What's more important than strength when dealing with construction? I'll tell you, its knowing someone who knows the correct way to place it correctly for just that purpose.