Grading for Your Property
Grading your land is essential when starting a new project or even when finishing it. Our team has the experience to smooth out, alter, and level your land just the way you want it. We have worked with many different types of projects for grading. From construction site preparations and roads, to large scale gardens and landscaping. Whether you are after aesthetics or just the most beneficial procedure for what you have planned, we can make it happen quickly and efficiently. And when the job is done, we are ready to help with the next step.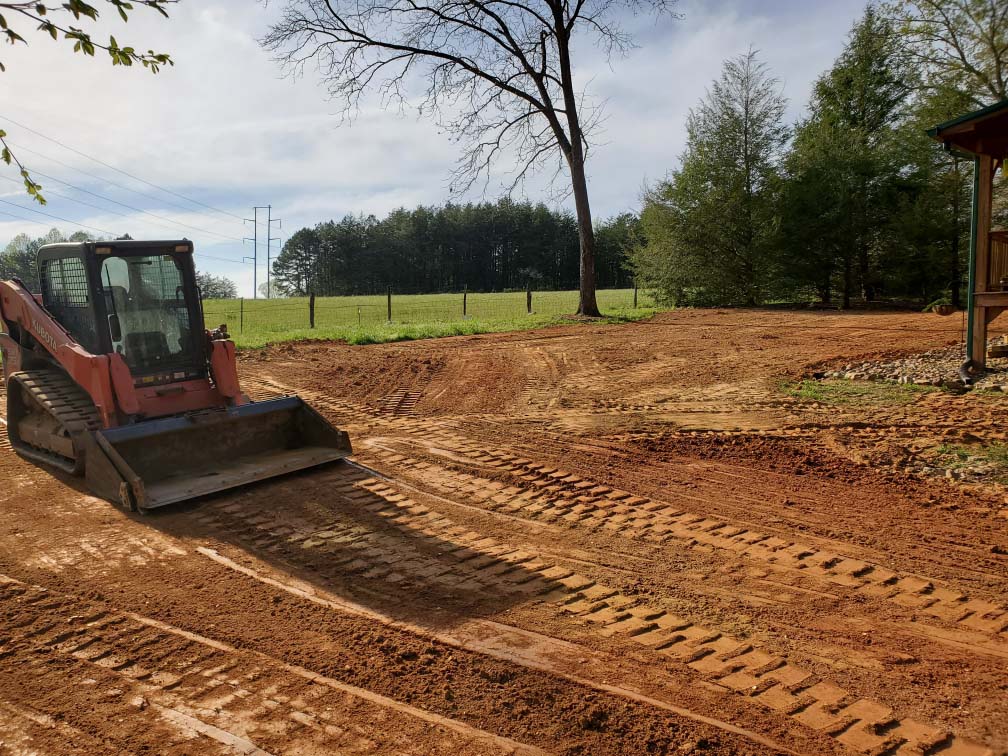 Safety is always first when Grading Your Project
We are experienced and dedicated to safety and a satisfied client. We will take the time to look for any manner or possibility of a safety hazard, both for us and anyone else in the surrounding area. It is crucial to assess all areas and anything else that may be in harms way. This is serious business and anything can happen. That's why safety is our top priority. Once we are sure everything has been checked and double checked and we're positive our methods are sound, we will work in a timely manner to get the job done right, the first time.
General Grading Evaluation and Preparation
When evaluating the best procedure for completing a job, we take care to make sure it is done right. We pride ourselves in checking each detail of a project and taking the time to communicate with our clients, so that satisfaction is a sure thing. It's important that we both understand exactly what is required for a job to be done safely, timely, correctly, and at a fair price. Don't forget we offer Free Estimates for your project. So give us a call today.
We've Got the Equipment for Grading
If the grading job is small or large, we've got the proper equipment to get the job done quickly and correctly. From skid steers to bulldozers, to cranes and dump trucks, we'll move, dig, drain, level, smooth, and take down and dispose all necessary structures to get your project finished right.
Your Satisfaction is Our Goal
We take pride in making sure the end result of any project is exactly what you want. We want it to be done safe, timely, correctly, and at a fair price. Because if you're happy, we're happy. That means another client is satisfied, will recommend us to their friends and associates, and will want us again and again for future projects to come. After a job is complete, a final grading is necessary, or without it, problems could arise over time. We've got the grading and excavating eye for these sort of things and can predict with great accuracy what should be done to a property to keep it looking it's best, long after we complete it.